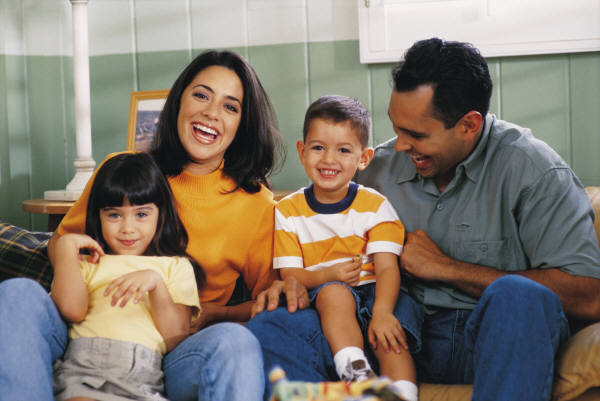 The Sanger Family Resource Center (FRC) is located on the campus of Jefferson Elementary School in Sanger and is operated by Comprehensive Youth Services (CYS) in partnership with Sanger Unified School District.  The mission of the Sanger FRC is to unite with community members to offer linkages, information, services, parent education and advocacy to residents of Sanger and surrounding communities.  It is our vision that everyone in Sanger and the surrounding communities will have a safe and nurturing home, an opportunity for an excellent education, and a brighter future.
In order to support the goal of strengthening family resilience and nurturing the development of healthy behaviors as a means of preventing child abuse and neglect, the Sanger Family Resource Center embraces the Strengthening Families framework developed by the Center for the Study of Social Policy.   The foundation of this framework are the evidence-based Five Protective Factors, which are designed to help ensure that parents have the resources, support, and tools they need to parent effectively, even when under stress.  Programs and services offered at the Sanger FRC are evidence-based and include:
Case Management
Parenting & Fatherhood Classes
Anger Management Classes
Peer Support Groups
Interpreter/Translation Services
Assistance in enrolling in Food Stamps and Medi-Cal services
Healthy Families Enrollment
Internet Job Search
Food & Clothing Distribution
Volunteer Income Tax Assistance (VITA)
Resource & Referral Services
Home Visitation Services
Emergency Supports
Mental Health Counseling*
*Counseling for children and youth under the age of 18 years of age who live in Sanger and surrounding communities is provided at the Sanger FRC by a Licensed Marriage and Family Therapist placed by Fresno County Behavioral Health with funding through the Fresno County Mental Health Services Act.  
Who is eligible for services?
All children, youth and families living in Sanger or the surrounding communities are eligible for services at the Sanger FRC.
Where are services provided?
Services are provided at the Sanger FRC, located on the Jefferson Elementary School Campus (at 1110 Tucker in Sanger), just behind the Preschool at the south edge of the campus.  In addition, supportive services may be provided at other schools or locations in the community, or in the homes of families requiring supports.
Is there a cost for these services?
There is no cost for services at the Sanger FRC.
How do I make a referral for this service?
Residents may visit the Sanger FRC or contact a staff member for an appointment.
FRC Staff:
Angelita Echeveste, FRC Director
Marisol Nuñez, FRC Family Advocate
Sanger Family Resource Center
1110 Tucker Avenue Sanger, California  93756 (559) 524-6310  
Se Habla Español
  The Sanger Family Resource Center, a program of Comprehensive Youth Services, receives the in-kind support of Sanger Unified School District and funding provided by Fresno County Department of Social Services and the S.H. Cowell Foundation.  Fresno County Department of Behavioral Health provides a Licensed Mental Health Clinician.