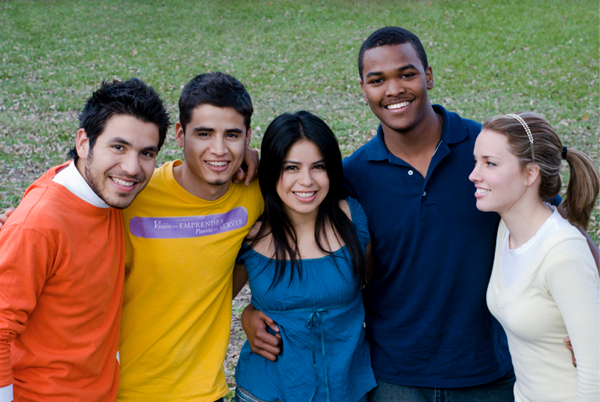 Comprehensive Youth Services (CYS) is a pioneer in the field of school-based social and emotional supports to students in Fresno, Central, Sanger, and Selma Unified School Districts and Madera County SELPA. CYS is proud of its long and successful history of providing a broad range of counseling services to students and their families – from brief interventions that help a student overcome a specific issue– to longer-term counseling for more serious problems. For more than 20 years, CYS has provided campus-based counseling and other emotional and social support services to more than 120,000 students at schools in Fresno and Madera Counties to help them overcome barriers to their academic potential and success, and has provided outreach to more than 1.5 million students and adults.
Trained SAP counselors provide individual, family and group counseling, crisis intervention, case management, referral and consultation services. An individualized treatment plan is developed for each student/family based on a thorough assessment of their needs. The SAP also provides workshops, in-services to school personnel and parents, and presentations on a variety of topics that are relevant to students and their families. Counselors address a variety of topics with students including depression, behavior issues, alcohol/drug abuse, suicide, self-mutilation, anger management, school-related problems, child abuse, teen pregnancy, gang involvement, eating disorders, anxiety, and grief and loss.
Who is eligible for this program?
At schools that contract with CYS to provide SAP services, all students are eligible for services on their school campus. Fresno Unified students who do not have a SAP counselor on their campus may also receive services at the Comprehensive Youth Services Main Office / Clinicial Facility located at 4545 N. West Avenue in Fresno.
What is the cost of services?
There is no fee for students and their families.
How do I apply for the service?
Students may be referred by teachers, school administrators, parents or they may self-refer. A referral form can be obtained from the school office or from Comprehensive Youth Services. For services at Comprehensive Youth Services, please contact the Main Office/Clinical Facility at (559) 229-3561.
Can minors seek counseling for themselves?
The written consent of parents or legal guardians is required for the treatment of children. In some circumstances, youth 12 years of age or older have the right to seek counseling without parent or guardian consent. In cases where parents are separated or divorced and one parent requests counseling for the child, the counselor may require consent from both parents before the child receives counseling.
How I receive more information on this program?
Please contact CYS at (559) 229-3561.
SAP Program Managers
Becky Kramer, LMFT – Clinical Director
Judy Nielson, LCSW – Elementary Program Manager
Joan Wiley, LCSW – Program Manager